Coke Spillage System of Coke guide
Description of coke spillage system of coke guide
Coke spillage system of coke guide is to be used for delivering residual tail coke when a coke pushing car pushes the broiling coke from coke oven and transfers into a coke quenching car.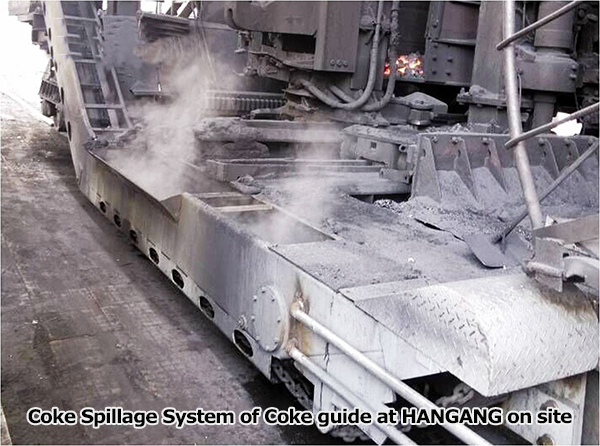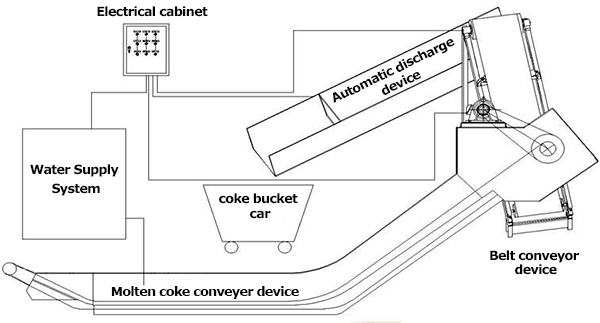 Function of coke spillage system of coke guide
The coke spillage system is made up of a late-model scraper, HW500 belt conveyor and controllable chute. The scraper blade can move back and forth, but in different feed troughs. Besides, the device is configured with automatic water supply to maintain a constant water level and get rid of the hidden danger of deformable feed trough. In addition, stainless steel material improves the trough body's strength and anti-corrosion.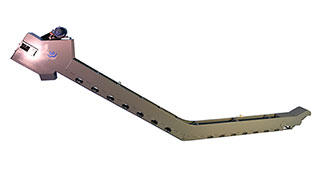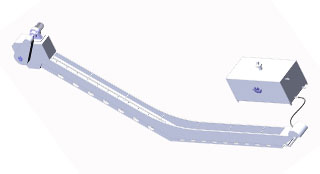 Advantages of coke spillage system of coke guide
The late-model coke spillage system of coke guide increases the strength of the trough body, to ensure a good positioning performance of the riding wheel.
The reciprocating motion of coke quenching conveying device chains are not in the trough body simultaneously, so as not to cut the coke, decrease the power of scraper and avoid the chain from breaking as well as reduce the labor intensity.
Within the trough body, water keeps constant in a high level to extinguish the coke in time, to escape facility burning loss caused by red coke and protect the rigidity and reduce deformation of the trough body.
The switches of the device depends on automatic PLC control program without any futile actions to reduce abrasion.