Coke Oven Door & Frame Cleaning Device
Description of coke oven door & frame cleaning device
Kind of device to clean the door and frame of a coke oven at coking plants.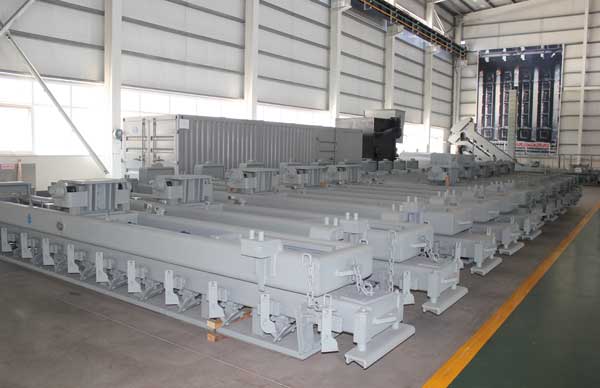 Function of coke oven door & frame cleaning device
Our coke oven door & frame cleaning device is of a modern new design pattern, by adopting a homotaxial hang to automatically compensate the differences in the process of up and down movements of the coke oven frame; while the left-right differences between the cleaning device and coke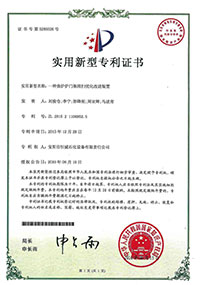 oven frame will be fulfilled by an automatic compensator. Each scraper of either inside or outside can be operated independently. Meanwhile, all scrapers can extend or contract automatically in function, with driving system through the hydraulic cylinder to fix spot or control space, to ensure all scrapers on the cleaning device to move up and down flexibly and smoothly. What's more, the slant design of the scraper side enables a natural fall of the cleaned coke tar to ensure the neat scrapers all the time. In this way, the good running status of the scrapers can guarantee a stable operation of the whole cleaning system. The bottom scrapers are used mainly to get rid of extra coke and tar residue of the furnace floor.
Advantages of coke oven door & frame cleaning device
Simple but efficient operation;
Overall cleaning time taking only 1 minute or so, but cleaning result very satisfactory.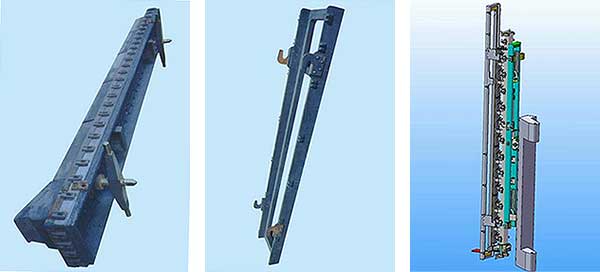 Project of coke oven door & frame cleaning device
On July 22, 2017, the 1st set of 7-meter high coke oven frame and spillage focal plate device was installed successfully on the 9# cock guide of No. 5 coking plant of Anyang Iron & Steel Group.
Coke Oven Door & Frame Cleaning Device